SUMMER MOUNTAIN LEADER TRAINING AND ASSESSMENT COURSES
We are pleased to be the only Scottish Summer ML provider recommended by World Challenge Expeditions to their expedition leaders. Our course prices are the most competitive in the UK and our course quality second to none.
Before attending a Summer ML Training Course, potential candidates must register with one of the home nation Mountain Leader Training Boards. In Scotland this would usually be Mountain Training Scotland. However, you may register, or be registered, with another UK Board if you so wish and still attend an ML training or assessment course with us in Scotland.
Please remember, if you have any questions about a Summer ML training or assessment course, feel free to either email us or give us a call on 01340 871071. We'll be very happy to help.
Our Summer ML courses are located at Badaguish Outdoor Centre near Glenmore. This gives excellent access to superb training facilities and easy access to the mountains. It is close to the A9 and the shops and accommodation in Aviemore.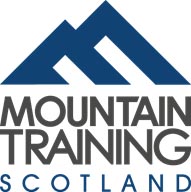 COURSES APPROVED BY MOUNTAIN TRAINING SCOTLAND
SUMMER MOUNTAIN LEADER TRAINING
This six day ML training course provides instruction in both personal and leadership skills relevant to summer mountain walking, with an emphasis on the management of groups in mountainous terrain. The course is run over a full week, all elements of which must be attended by the candidate. Topics covered are as set out in the mountain training board syllabus, but will include areas such as navigation, route planning, hazard avoidance, river crossing, security on steep ground, party leadership, mountain weather and personal and group equipment selection and use. A two day, one night, expedition will be undertaken during the course.
DATES AND PRICES

SUMMER MOUNTAIN LEADER ASSESSMENT
This five day ML assessment course is for those who have either completed the ML training course or, in the case of the most experienced candidates, have applied for and been granted exemption from the training course by their Mountain Training Board. Many syllabus aspects will be tested during the week, and candidates should be well prepared. A three day, two night, expedition will be included.
DATES AND PRICES
SUMMER MOUNTAIN LEADER RE-ASSESSMENT
We are able to provide re-assessment for deferred candidates. You do not have to have attended your original assessment with us to attend a re-assessment course here. Re-assessments are usually on a 1:1 basis.
EXPERIENCE: Complying with requirements set out on your deferment sheet.
RATIO: 1:1 – 1:4.
Location variable to suit candidate and reassessment requirements. Prices below are based on locations near us: travel to distant locations will be quoted if required.
£220.00 per day. Cost covers virtual sticker, admin costs, course report etc.
Dates to suit, please contact us to arrange a suitable date: we are happy to help.
SUMMER MOUNTAIN LEADER REFRESHER
Over either one or two days, these popular courses can cover many aspects of the ML syllabus such as micro navigation, ropework, group management, steep ground issues, emergency evacuation and expedition planning, as well as a dry river crossing.
EXPERIENCE: Completion of an ML training course or exemption.
RATIO: 1:1 upwards.
We arrange dates to suit on request. Content can also be tailored.
£220.00 per day for 1, 2, 3 or 4 attendees.
BOOK NOW