Climbing Wall  Development Instructor
THE CLIMBING WALL DEVELOPMENT INSTRUCTOR AWARD
Do you hold an SPA/RCI or CWA/CWI qualification? Do you want to be able to teach leading at climbing walls? The CWDA, or Climbing Wall Development Instructor Award, is a nationally recognised qualification for those wishing to teach leading on climbing walls and climbing towers. The CWDI is administered by the MTUK through the home nation boards. Registration on the scheme is a pre-requirement for attending the courses, and the scheme is only open to those who currently hold an SPA/RCI or CWA/CWI qualification.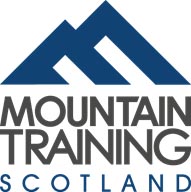 COURSES APPROVED BY MOUNTAIN TRAINING SCOTLAND
CWDI TRAINING
The CWDI training course is run over one day, with 8 hours training contact time. It covers a variety of relevant skills, and both personal climbing and teaching skills will be included. It is important that candidates comply with the syllabus criteria for attending this course.
DATES AND PRICES
CWDI ASSESSMENT
The CWLA assessment course runs for 6 hours, and tests the candidate on a variety of syllabus-related topics.
DATES AND PRICES
CWDI REASSESSMENT
Climbing Wall Leading Award re-assessments for deferred candidates are arranged to order, and are usually on a 1:1 basis. You do not have to have been originally assessed by us to attend a re-assessment here.
EXPERIENCE: Meeting the re-assessment criteria, as laid out in your original deferral.
RATIO: 1:1 – 1:4
Prices on application, depending upon the element required, plus climbing wall entrance fee.
Dates to suit – call us to arrange a suitable time.
BOOK NOW
In addition to the above, we keep a list of candidates requiring Climbing Wall Development Instructor Award training or assessment courses on dates other than those indicated. If you are looking for an alternative date, or wish to make a last minute booking, please call us for the latest date list. Vacancies are often available at short notice.