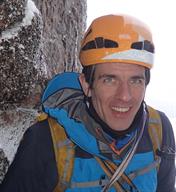 Johannes Petersen WMCI
Johannes is a qualified teacher of Outdoor Education and has been a freelance WMCI at Glenmore Lodge, Mountaineering Scotland and the Adventurous Training Foundation Wing (Inverness).
Having worked in the outdoors since the late 1990s, he is now based in Inverness where in his spare time he is an active climber, hill runner and orienteer.
Johannes is an ML training and assessment course director for us and, as such, can often be found running a number of our ML courses, both in summer and winter.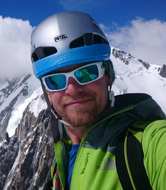 Matt Hawkins WMCI
Matt has been winter climbing in Scotland for 18 years and claims to be still as exited as ever about all aspects of the winter! He is a course director for summer and winter Mountain Leader training and assessment courses and thoroughly enjoys mixing these with both summer and winter climbing, both for himself and as an instructor.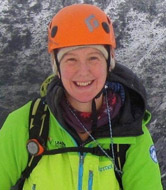 Samantha Leary WMCI
After over 30 years of delivering outdoor education, Sam has been accused of enjoying working more than days off! Summer or winter, crag or mountain, she believes there is nothing better than helping others improve in competence and confidence so they can enjoy their time in the mountains more. Sam is a course director for Summer and Winter ML training courses.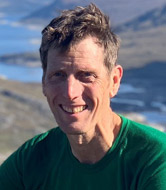 Matt Heffer WMCI
Matt has been working in the outdoors since 1992. His varied career has involved working at Outward Bound, lecturing on outdoor degree programmes, lots of expeditions and, more recently, freelance work with the Joint Services. He is based in Inverness and is a director for Summer and Winter ML training and assessment courses.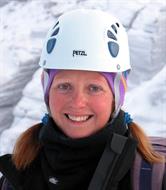 Paula Griffin RCI, CWDI
Paula is often found instructing on our RCI courses and has the ability to also work on CWDI courses, as she was one of the first CWDI holders in the UK. Paula enjoys hot weather and is rarely happier than when clipping bolts on a sun-drenched crag, either in this country or abroad.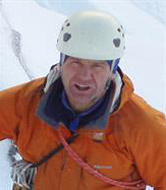 Jonathan Preston WMCI, BMG
Jonathan is a well known and prolific new-router, particularly in the winter. He spends part of the summer guiding in the Alps and a large part of the rest of the year in the UK, either climbing for himself or guiding and instructing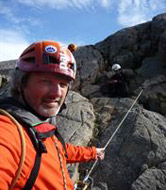 Chris Pretty MCI, WML, IML
Chris and Pete first climbed together over thirty years ago (!!!) and they have hardly looked back since! Chris can sometimes be found working on RCI or ML courses and, when he is, the banter will be priceless!